Press
Lions are often known as Britains "best kept secret", so our club endeavors to get involved with the local press whenever possible. Good press coverage can lead to an increase in membership which for a small club like ours is vital. Please scroll down to see below some recent press articles.
Bracknell News article on the Foodbank collection in June 2023 is here
We were invited onto the Andrew Peach Show on BBC Radio Berkshire to talk about our membership drive on Friday 22nd April 2022.
In 2020 we had an article in the Bracknell News when we worked with Wildridings Primary School to collect over 350 items for the Kerith Centre Food Bank during their quiet period


Bracknell News article (2018)
Bracknell Show Eagle Radio (2017)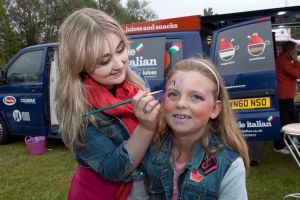 Other press:
Maidenhead Advertiser Online- Maidenhead Lions Fundrun with Bracknell Lions (2013)-online article expired.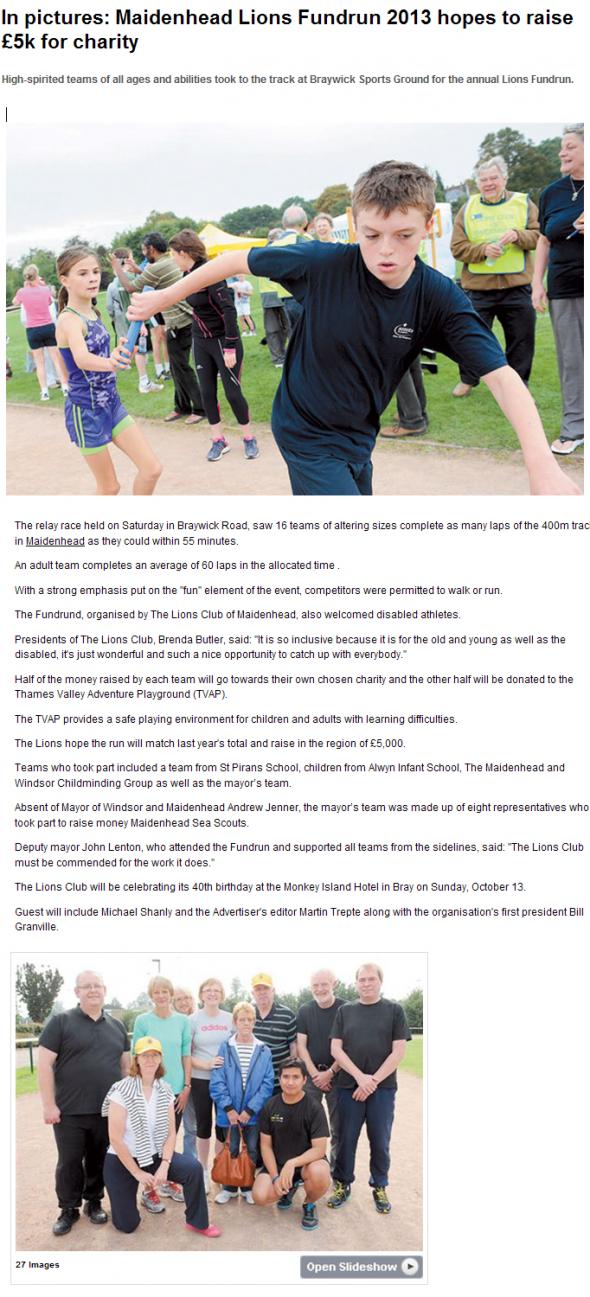 Front page of the Bracknell Standard, and full web coverage:
(Full article can be found here on theBracknell Standard website)
Bracknell News (Midweek) article
Covering our donation to the Kerith Centre Food Bank - December 21st 2011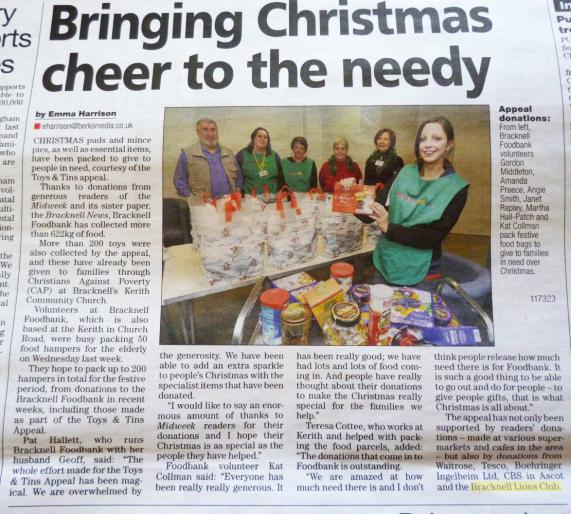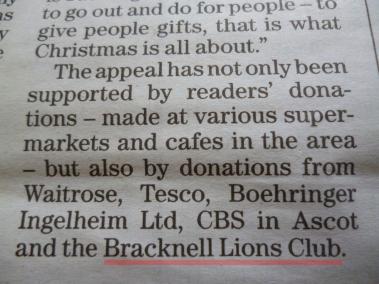 Bracknell News (Midweek) article
Covering Bracknell Lion Brigid's brave abseil for the Alexander Devine Trust- 12th October 2011.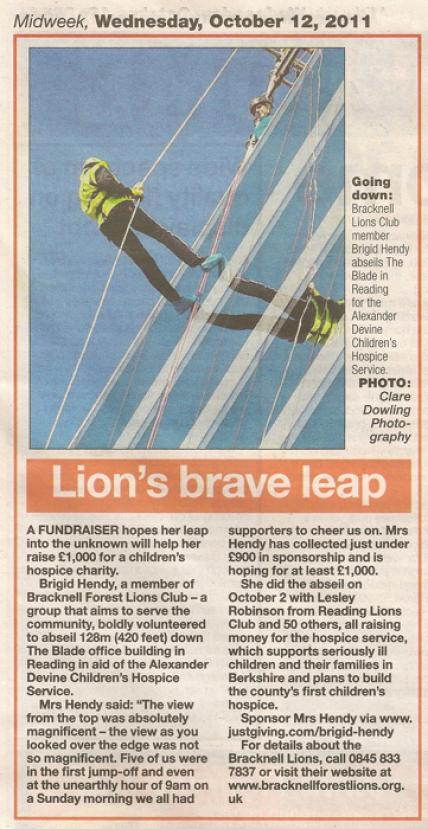 1
Bracknell Standard article
Feature on Bracknell Lions successful Race Night- 22nd Sept 2011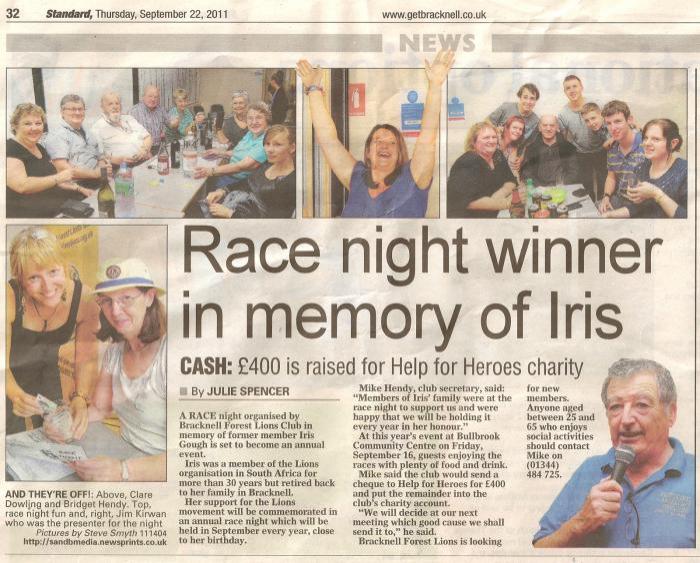 Bracknell Standard article (and Bracknell Standard Website)
Advertising the Lions Race night on the 16th September. Link here to the article online.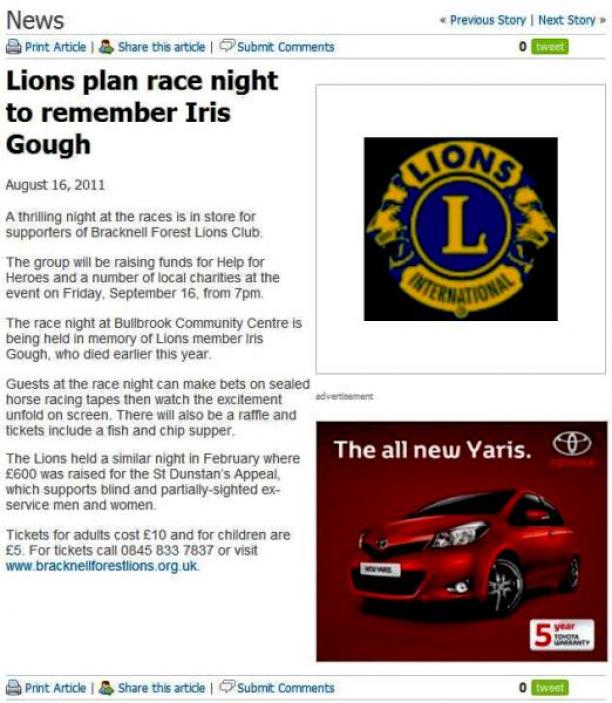 Bracknell Standard article
Brigid Hendys Election and District Governor- 2nd Sept 2010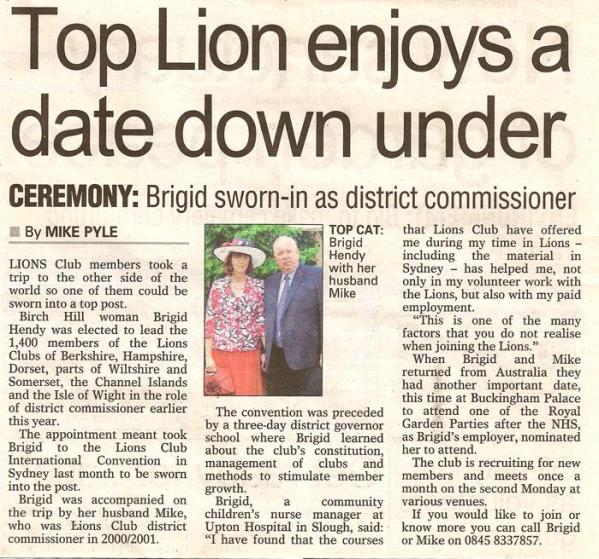 Bracknell Standard, 17th Feb 2011
Rebuilding of homes in Tsunami-hit Sri Lanka.

Get Bracknell Article
Looking for new members- February 2010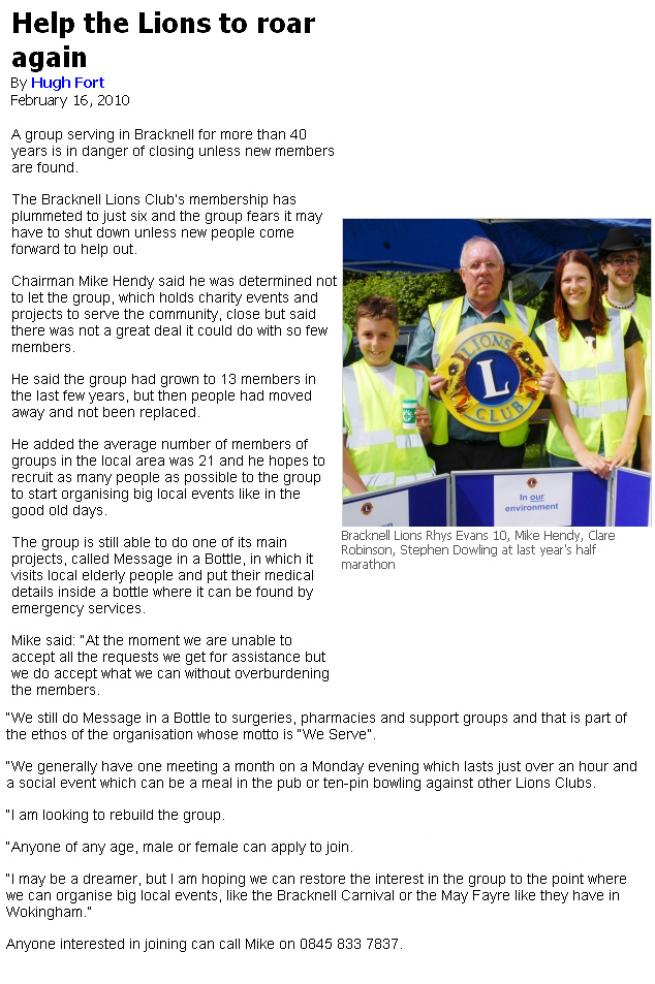 Bracknell Show 2015 article in Get Reading http://www.getreading.co.uk/whats-on/family-kids-news/bracknell-show-2015-free-day-9450705 Bracknell Show 2015 promo story in Get Reading