Welcome to Bracknell Lions' website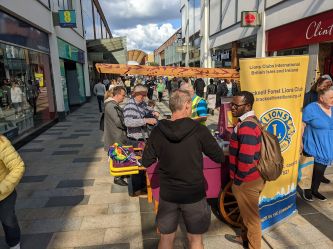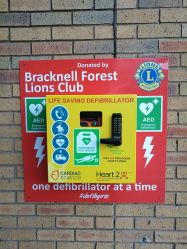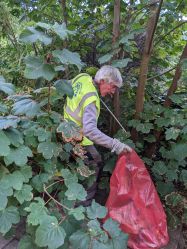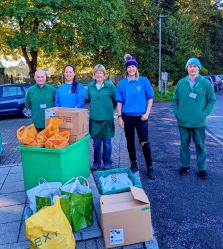 If you are new to Lionism, through these pages you will be able to find out about the work of the international organisation of Lions and our Lions Club in particular. If you are a Lion, and perhaps planning to visit our area, we hope that the information on our website will encourage you to visit our club or one of our events.
Who are we?
We're a group from the local area who have come together to help others, as part of a wider national and international organisation. We all live in or near the brilliant town of Bracknell, and our proud to be members of the local community here.
Bracknell Forest Lions is currently a very small club, and we are working hard to raise funds to help local, national and international charities and good causes. Take a look at the meet the club and message from our president links on the left to find out more about us. In 2018 we won "team of the year" in the Pride of Bracknell Awards.
If you'd like to support us....
There are a number of ways in which you can support us- by attending our events, donating money, unwanted (new unused) gifts for our raffles and tombolas, coming along to help out with activities and events or even just spreading the word about who we are and what we do!

We are signed up to Easy Fundraising where you can support us whilst doing your online shopping without it costing you a penny! Head on over to the Bracknell Lions Easy Fundraising page today to set yourself up!


Below is a little information about what we've been up to since we set up this website in 2011- though the club have been running for 55 years!
2023
Helped out with the huge fundraising event that is Wokingham Lions Carnival
Bought 85 chocolate advent calendars for children supported by Berkshire Women's Aid
Welcomed two new members to the club!
Collected over 120 items for the Bracknell Foodbank in November 2023
Supported Reading Lions with their annual Prostate Screening mobile clinic
Helped marshall the Thames Hospice Sunflower Walk that raised over £100,000
Had our public access difibrillator reinstalled in town
Responded to Message In a Bottle requests from the community, charities and surgeries
Collected hundreds of items for Bracknell Foodbank working in partnership with Wildridings Primary School
Donated £360 to ABC to Read, a local charity who supply volunteers who support Berkshire children to learn to read
Donated the cost of supporting a local Guide to go to their annual camp
Received £16.15 from Easyfundraising donations
Raised £160 from an easter raffle at Redwood Technologies
Raised around £100 from an Easter collection at Martins Heron Tesco
Donated £300 to The Autism Group Tea with TAG
Responded to requests for support from Bracknell Citizens Advice
Litter picked monthly, covering Easthampstead, Harmanswater, South Hill Road, Savernake Park and Great Hollands areas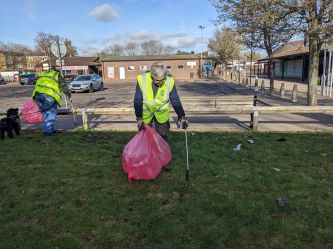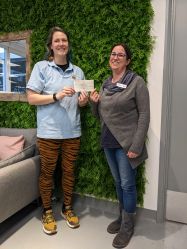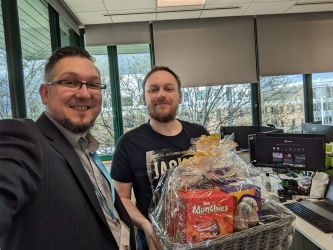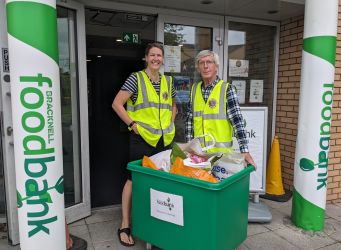 2022
Raised £278.28 at Martins Heron Tesco with Santa
Raised a further £263 with a hamper raffle at Redwood Technologies
Contacted local businesses about making corporate donations
Run monthly litter picking in the local area
Laid wreaths for Rememberance Sunday
Donated £250 to Life House Bracknell
Welcomed new members to the club
Collected over 450 pairs of spectacles to be recycled
Putting together a membership drive to be able to continue the great work of this amazing team
Donated £200 to a new running club to support them in the community
Agreed to donate £500 to charity Spotlight UK
Donated £500 to the Lions Ukraine Appeal
Given out free Message In A Bottle packs to local residents, charities and surgeries
Collected a further 200 pairs of glasses for Spek Trek and taken them to Chichester Lions to process
Raised £238.58 for Marie Curie UK with a collection at Morrisons Bracknell
Donated £300 to The Cowshed for items for families in need.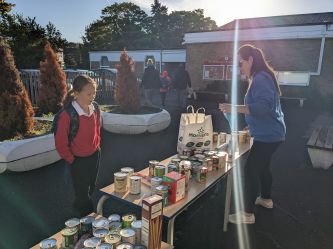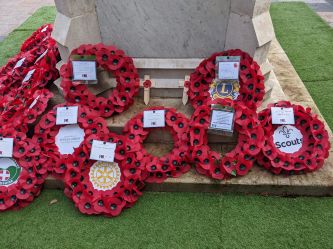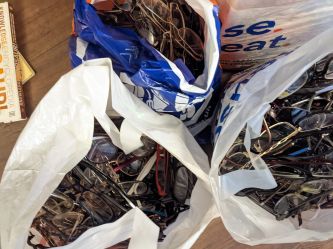 2021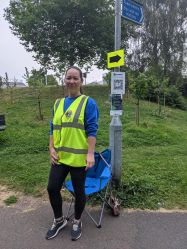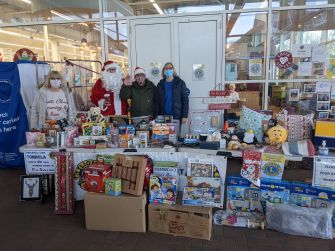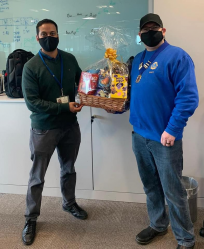 2020
100 chocolate selection boxes donated between The Foodbank and Berkshire Womens Aid thanks to Tesco Martins Heron
Two huge hampers of luxury Christmas food & kids crafts donated to Wildridings School Charity raffle (thank you Sainsburys Bagshot Road!)
A further 400 items collected for Bracknell Food Bank with Wildridings School
Litter picking in local area collecting over 40 bin bags worth
166 mile sponsored walk as a team raising £1,000 for local charities
18 Trauma Teddies knitted and donated to Thames Valley Police
Posted Items donated to Cowshed & Berkshire Womens Aid
Bought £1,500 of items for the Bracknell Sensory Toy Library
Supported individuals in need through Social Services
Sent 10kg of pairs of glasses to SpekTrek
£250 donated to Dream holidays for families of children with Cystic Fibrosis
£500 donated to the Gambia project
£100 Raised by Boeringer Ingelheim with an easter basket
Pledged £150 to Pilgrim Hearts
Donated £200 to the Australian Bushfire fund
Raised £1,500 and bought a Public Access Defibrillator for the Lexicon
Donated £200 to Brain Tumour Research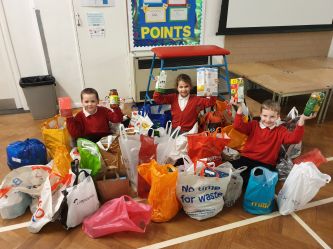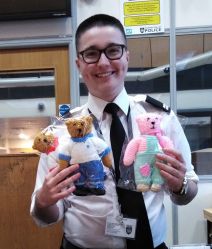 2019


2018
Assisted with the Me2Club Christmas party with a donation and staffing their party
Raised over £370 at a Christmas Tombola at Martins Heron Tescos in December
Laid a wreath at the Remembrance Sunday service.
Donated £750 to South Hill Park for the Dementia-friendly film screenings
Collected sleeping bags from Reading festival site to donate to Pilgrim Hearts winter night shelter
Marshalled the Lexicon Bracknell Half Marathon 2018
Run the Bracknell Show- 21st July 2018 and raised over £3,000
Held our Clubs 50th anniversary Charter in May
Planted and maintained the Bracknell Lions Centenary flowerbed (Wildridings Playingfields)
Funded a trip to Paultons Park for children with additional needs and their families
Assisted at Windsor Lions Charity Horse Race
Continued to raise funds for the Gambia Appeal
Raised over £650 with an Easter Egg Raffle and Easter Egg Tombola
Raised £600 for Marie Curie at a March collection at Bracknell Morrisons
Committed to donating to DrugFam through our Easter Egg Tombola
Responded to requests for Message In a Bottle including Skimped Hill Surgery and Bagshot Road Surgery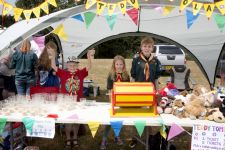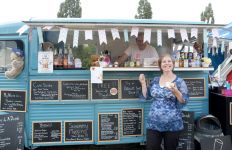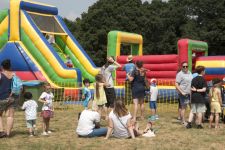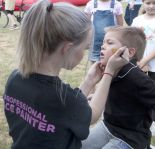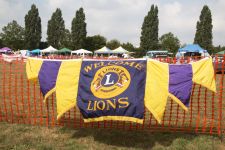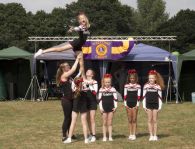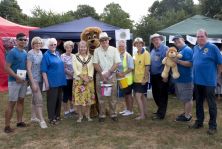 2017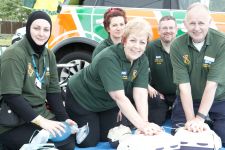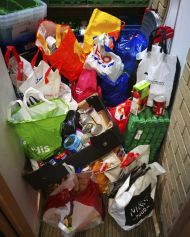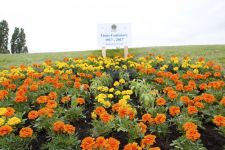 2016
Selected Pilgrim Hearts to be our charity Christmas Appeal, raising £504 for them
Assisted local families at Christmas with food hampers
Assisted in raising almost £2,000 for the Gambia Appeal
Helped out with and donated money for the Me2Club Christmas party
Assisted Woodley and Earley Lions by marshalling their fireworks display
Laid a wreath at the War Memorial and St Michaels Church
Ran the wonderfully successful Bracknell Show for the second year running, raising over £2,800 for local causes
Marshalled the Bracknell Half Marathon
Donated £200 to the MD Distaster Fund
Collected 200 pairs of second hand spectacles to Spec Treck
Donated £96 to a local family in need
Donated £400 to the Children of Syria Refugee Fund
Spent a day collecting for Marie Curie Cancer Research
2015
Assisted Woodley & Earley Lions with their Charity Firework Extravaganza in November
Donated £150 to the Serbia Appeal
Presented at Bracknell Self Care Week about Message In A Bottle
Donated to Bracknell College Police trainees for their mobile display vehicle
Helped a local scouts group renovate their tired looking scout hut
Received funds from the Waitrose Green Token Community Matters Scheme and the Bracknell Council Blue bin recycling points scheme
Donated again to the Me 2 Club for their Christmas party for children with disabilities
Donated £25 to Parkinsons UK and £25 to Cancer Research in memory of two member's relatives who sadly passed away recently
Successfully run a wonderful community event- Bracknell Show for the first time in almost 30 years
Raised over £1700 profit at the Bracknell Show
Donated Over £200 to the Nepal Earthquake fund after a last-minute tin-shake in Bracknell which raised over half that money.
Donated £150 to the Ebola Fund
Helped out with costs and manpower for the Me 2 Club Christmas party for volunteers and children
Laid a wreath at the Bracknell Remembrance Day Event
Added to our growing membership with 3 new members and 2 more prospective
Assisted Woodley Lions with their charity firework display
Donated £200 to the Salvation Army
2014
Assisted with the Me 2 Club Summer trip
Donated £50 to a local Judo club for a trip to Japan
Donated £200 to a local scouts group for desperately needed equipment
Raised over £400 at the Wokingham May Fayre, and distributed it to local causes
Marshalled at the Bracknell Half Marathon for another year running
Raised over £500 at two Tin shakes over the Christmas period, to be split between the Lions Syria Fund and the local Bracknell Food Bank
Donated to the LCIF Measles Appeal
Donated to the Lions Multiple District Flood Relief Fund
Collected numerous pairs of glasses for Spektrek
Helped out at the Big Dig at the Jeallots Hill Community Landshare Project
2013
Raised £625 (plus!) by taking part in Maidenhead Lions Fundrun!
Bought a Pulse Oximeter for a baby in Ascot
Donated two Beekeeping suits to Jealotts Hill Community Garden Project
More than doubled our membership after a tough recruitment drive in the Martins Heron area of Bracknell
Delivered top up Message In a Bottle stock to a number of surgerys and Age Concern
Received a Banner patch in recognition of our support of Lions Reading Action Programme
Assisted with Burnham Lions Charity Bike Ride
Helped out with the Me2Club 10th anniversary party
Put Spektrek boxes in 4 locations around teh area to collected unwanted glasses to donate to those in need
Raised a huge £350.70 with our Tombola at the Wokingham May Fayre 2013
Donated £200 alongside RNIB to a local blind resident that needed some help with home furnishings
Raised £426.92 for Marie Curie at a tin-shake at Martins Heron Tescos
Donated £125 to Wateraid
Created and delivered Christmas food parcels for MS sufferers in the Bracknell area
Fundraised £110 with a tin-shake outside Martins Heron Tescos, £85 of which has been donated to Bracknell Food Bank
Donated £50 to the Bracknell Forest Mayors Charity, Thames Valley and Chiltern Air Ambulance.
Raised £217 at Wokingham Winter Carnival which we're looking forwards to giving out to local charities in need!
Donated £50 to Windsor Theatre Describers to take children with special needs to the theatre
Committed to help the Me2 Club Project in Wokingham with their Christmas party again and donated £50
Ringfenced £50 for NHS Food Parcels in the local area
Assisted with two local families to send their children on school trips
2012
2011
Raised over £1000 for the Alexander Devine Trust by one club member Abseiling the Reading Blade!
Paid for children with Special Educational needs to visit Beale Park and the Christmas Pantomime at South Hill Park
Raised over £700 at our second Charity Race Night September 2011, and donated £400 of that to Help for Heroes
Donated money to Frimley Hospital's Heart 2 Heart appeal towards the building of a new "Heart Attack Center"
Attended the Golden Age Retirement fair at Ascot Race Course to give out packs of Mesage In A Bottle (MIAB)
Raised £700 for St Dunstan's by running a fun Race Night in February 2011
Ran successful Tombola Stalls at Wokingham Christmas Carnival and Wokingham May Fayre
Continued to keep local surgeries and residential homes stocked with Mesage In A Bottle (MIAB)
Donated to Life organisation
Marshalled at Bracknell Half Marathon and Burnham Lions Bike Ride
Helped with car parking at Wokingham Guide Dogs event
Donated to Windsor Theatre Describers
Helped the organising committe of the Lions 105D District Convention
Donated to the Pakistan Earthquake disaster appeal
Please click on the links above if you'd like to visit the websites of all the organisations we've worked with and raised money for.


Have you some time to spare?
Community Service
Fundraising
Social Activities
Any help is gratefully received.
To donate, please visit our Go Fund Me Page here: