Bracknell Half Marathon
Bracknell Forest Lions marshall the half marathon every year. We always have a brilliant time- rain or shine (and we've had both!). It's wonderful to see so many committed runners and we always get such positive feedback.
Every year Bracknell Lions assist Bracknell Forest Council by marshalling the Bracknell Half Marathon. A huge number of marshalls are required to man the 13 mile route around the borough. It's great fun as there's always a fantastic atmosphere at the run, and it helps raise money for charity.
We've had all kinds of weather over the years- from rain, to heatwaves. Despite this, we thoroughly enjoy the marshalling, and it's an excellently organised run. The feedback from the runners was lovely, and some can be found here on the Runners World website.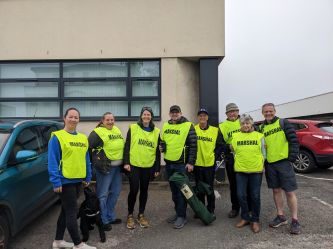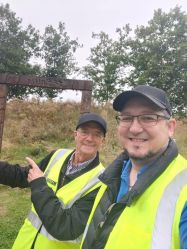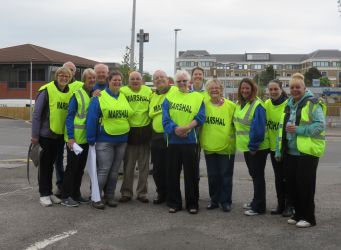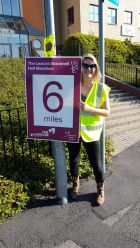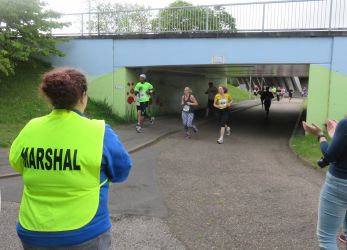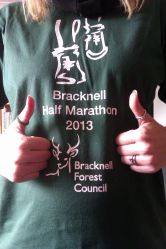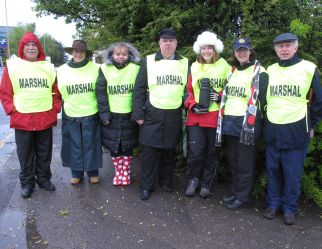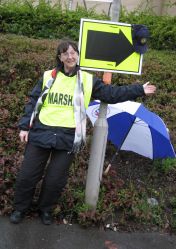 Quotes from Runners World website:
"Marshalls were awesome, stood in the miserable weather cheering runners on"
"Marshalls are amazing as ever"
"The marshals were smiley despite the awful weather"
"Really friendly marshals"
"The weather was filthy but plenty of great marshalls and supportive locals"
" A big thankyou to the cheerful supportive marshalls"
"My 5th outing at the Bracknell Half - lovely running conditions taday but by crikey I found it tough this year! Wonderful marshalling as ever, and great support all the way round."
"Well done to all involved organisers ,marshalls and the many locals who supported this race very well ,enjoyed it and will be back and an excellent goodie bag at the end"
"Glad I didn't need my wellies! Perfect day for a run, an enjoyable event. Good marshall support again "