Me2Club
In December 2011, the club assisted at a Christmas party for the Me 2 Club, which uses local volunteers (most aged 16-25 years) to engage children with a range of disabilities into every day activities and clubs. The volunteers work hard all year around, and the party is a chance for them to relax with the children they support. It was a superb day enjoyed by all! There was a visit from Santa (with special presents for everyone) a superb clown, art time and a lovely lunch.
The club contributed to the costs of the party, and then assisted on the day with setting up the lunch, chatting to the families and volunteers and doing the event photography. It was so much fun that we also got involved in 2012, assisting with the food!
In 2013 the Me2Club contacted us with the great news that they were about to celebrate their 10th anniversary and were planning a party at Thames Valley Adventure Park which is a great facility in Taplow with huge indoor and outdoor play areas for children and adults with special needs. The Club were more than happy to help, bringing along some new and prospective members to help out with the day. We also helped out with the Christmas party for 2013!
Ever since we have been involved in the Me2Club, assisting with finances and extra pairs of hands at their biannual events.

From the Me 2 Club website:
"The Me2 Club helps children and young people aged 5 to 19 years old with additional needs to participate in mainstream activities playing and socialising alongside other children. This is made possible by providing a trained volunteer to offer one to one support.
The Me2 Club offers support at organised out of school activities such as uniformed groups, youth clubs, sports, arts and social activities."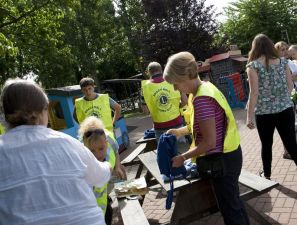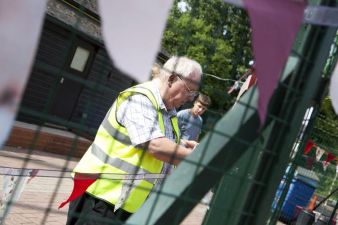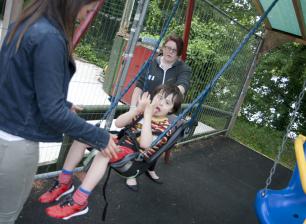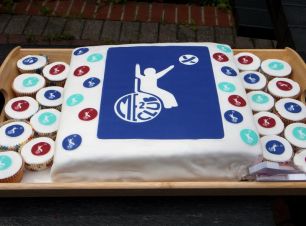 'The Bracknell Forest Lions were a superb help at our summer trip for the children and families we support - we really couldn't have done it without them! They were enthusiastic and energetic and their help meant that children and families had an action packed, fun day out celebrating 10 years of Me2 Club - a big Thank You from everyone at Me2 Club!'
Sarah Watson, Me2Club