Our local area
Lions across the UK are separated up into Districts and Zones within them. We are part of Lions District 105SE

The area we serve is Bracknell Forest- and the boundaries are defined relatively well by the Local Authority of Bracknell Forest Borough Council. This means that we cover the greater Bracknell area and all the surrounding villages- including Crowthorne, Sandhurst, South Ascot, Warfield and Binfield.
Bracknell is a wonderful and thriving area, with a beautiful new town centre in 2017, rural and urban areas including the beautiful Swinley Forest.
We were excited to support the opening of the new Lexicon town centre in September 2017 and look forwards to new and exciting activities taking place over the next few years. In 2019, we fundraised for a Public Access Defibrillator which is positioned in the Town Centre near Princess Square. This has been out of action for a year during updates to the shops and frontage here but is going back up in 2023.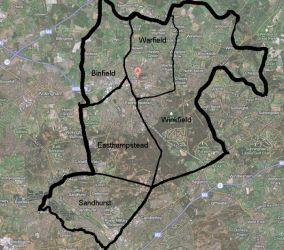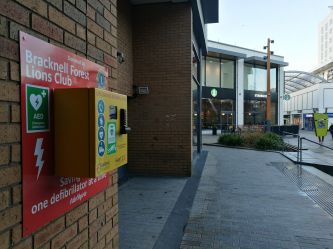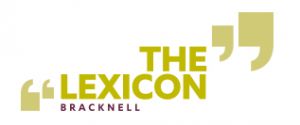 The below is an approximation of the area we serve.
Bracknell Forest is a lovely area- with Swinley Forest to the South of the borough, and lots of local parks and shops for each estate. It's surrounded by rural farm land, whilst being a hub of industry- housing the headquarters for Waitrose, Fujitsu, Novell and the BMW Group.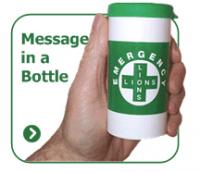 One of our biggest projects as a small club is to give out free Message In A Bottle packs at local events. The bottles live inside the owners fridge, and contain details about medication, allergies, medical history and existing conditions plus emergency contact information. They can save valuable time if the emergency services are ever called and provide peace of mind for friends and family.