Membership and Club Meetings
To keep supporting our local community in need, we are always looking for new members. The club meets just once a month - and are starting to meet in person again since the pandemic. We keep it short and sweet- meeting lasts a maximum of 90 minutes. On top of that we have regular social meet ups including things like meals out when activities are allowed.
If you want to know more about Bracknell Lions, contact Scott on 0345 833 7837, visit the contact us page of our website or our facebook page on www.facebook.com/bracknellforestlions
MEMBERSHIP DRIVE
Bracknell Lions are struggling for membership. The club has been running for 55 years, helping thousands of individuals across the borough.
We are one of the longest running clubs in the district that has brought joy, friendship and help to so many people in the local community. You only need to browse this site to see the events we've run and money we've raised even in the last few years to see what a special organisations the Lions are.

It's been a hard few years with Covid as well as personal circumstances changing for many of our members- as a result, our membership has sadly taken a serious dip. To keep helping our local community and keep this club running, we need more local people like YOU to come and join us!
We are looking at both fully signed up members who want to help shape the future of the club, helping choose what kind of events and services we get involved in as well as "friends of the club" who can support with people power and an extra pair of hands when needed.
Why be a Lion?
You can help raise money for local causes and see direct results in your community

It's an amazing chance to build new friendships

There's an opportunities to learn new skills and be involved in a range of activities locally and globally
What you can do next:
We'll invite you to join an event, business meeting or social to get to know us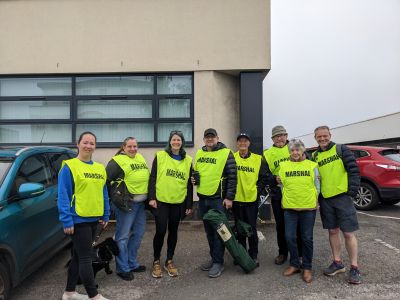 What being a Lion means in reality
Lions pay a small annual fee to be a member- this means that all the money we raise goes directly to charity.
We have one 60-90 minute long meeting a month, and if we're running a big event there may be extra shorter meetings to agree specifics.
The members decide what events to run, how to run them and who to raise money for. Everyone gives whatever time they are able to based on their personal circumstances. The more club members we have, the more we are able to do.
We work together as a team to make things happen- everyone uses their own strengths to support the club.
Both on-the-job and official training are provided to help new members with induction to Lions International as well as support if they'd like to take on a more official role such as a treasurer or secretary.
As a club we run social activities such as meals out throughout the year to keep enjoying each others company as well as giving us time to chat through ideas
Get in touch, find out more and JOIN US in Lionism.